Pavilions Teignmouth is part of the Teignbridge Regeneration project, and has been funded by Teignbridge District Council, the Coastal Communities Fund and Arts Council England.
The governance and day to day management of the Centre is the responsibility of the Board of Trustees of Pavilions Teignmouth CIO, a Charitable Incorporated Organisation.
The Board of Trustees has been enlisted to ensure the smooth and effective running of the organisation. Among their roles the board will be collectively responsible for the strategic direction and control of Pavilions Teignmouth.
The Trustees have a clear vision for Pavilions Teignmouth –

Pavilions Teignmouth will be a captivating and welcoming place, bringing people together to share, inspire, nurture, educate and enjoy arts and culture.

and believe that:

Arts and Cultural experiences are for everyone, and
Accessibility and inclusiveness are at the heart of the Centre's mission
Pavilions Teignmouth's Artistic Statement
'A cultural hub for Teignmouth and the surrounding areas, promoting creative, social and economic growth. Encouraging engagement, participation, creativity and development through a diverse artistic and community programme.'
Meet the Trustees
Margaret Davidson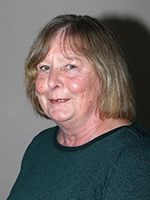 Margaret has been appointed as Chair of the Board of Trustees for the Pavilions Teignmouth due to her wealth of experience in both management and in the arts. After an extensive career in teaching and senior management roles in educational institutions Margaret transferred to Devon County Council where she became head of Adult and Community Learning, Heritage Services and the Arts.
During this time Margaret was involved in strategic and financial management, securing in excess of £5 million per annum in external funding. Determining what services to give to adults in Devon included an extensive arts programme offered across 20 centres in Devon. Margaret has also been involved in securing funding through bids from well-recognised arts funders, developing Devon's new heritage centre and introducing an effective county arts funding programme to ensure continued funding for local arts organisations.
Richard Brett - Chair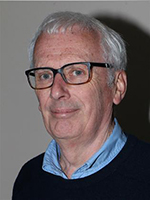 Richard has had a varied career in many different roles. Following some senior management roles in financial positions Richard went on to become an executive director and board member of the Civil Aviation Authority before setting up his own IT consultancy business. He then sold the business to a larger company and became the managing director before leaving to join Age Concern Torbay as the finance and operations manager and then the chief executive.
Richard's financial skills and strategic planning skills will complement the skills of the other board members to achieve maximum potential of the project.
Mandy Pearse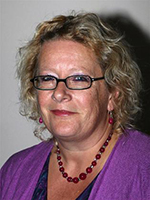 Before setting up her own communications and marketing company in Teignmouth Mandy had over 20 years experience as a senior manager in the public sector. Outside of work, Mandy spent three years as an elected governor on a health trust and has been an appointed governor for a school charitable trust for the last five years. She has experience of major redevelopment projects being part of the project teams in Exeter which delivered the Princesshay development and more recently the John Lewis in Exeter. Mandy also helped deliver the major refurbishment of RAMM. Her extensive marketing experience will be invaluable to the new arts centre.
Roger Smith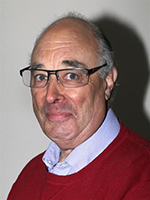 Roger has had great involvement in the Carlton Theatre and local arts projects for many years. He has spent the last 9 years chairing Teignmouth's amateur dramatic society - the Teignmouth Players as well as being involved in directing and performing. Roger is also a member of the Carlton Theatre Project Panel and is a founder and director of the TAAG CIC gallery and community centre to help improve communication between artists and art organisations to increase the profile of local artists. He also has previous management experience working for a large telecoms company and so brings a wide range of skills to the Carlton Pavilion board.
Charitable Aim
Pavilions Teignmouth is managed by Pavilions Teignmouth CIO, a charitable incorporated organisation, charity number 1162175. The charity has a wholly owned trading subsidiary Pavilions Enterprises Ltd.
The charitable aim of Pavilions Teignmouth CIO is to promote the arts for the public benefit by the provision of a community Arts Centre.
Legal Information
Pavilions Teignmouth is a Charitable Incorporated Organisation, registered with the Charity Commission, charity number 1162175. Registered Address: Pavilions Teignmouth, The Den Crescent, Teignmouth, TQ14 8BG.